Friday
On Friday evening English singer & songwriter Steve Folk will be preforming at the BACiO della Mamma restaurant of the Hotel Flora in Luzern (Seidenhofstrasse 5, 6002). The restaurant serves up authentic Italian cuisine and is located right in the heart of the old town. Find out more here.
Also on Friday evening, the LiLi Centre (Alpenquai 40a, 6005) will be hosting an Acrylic Painting and Wine evening with artist Amalia Maciuca. This course is designed for beginners so don't be afraid to try something new! CHF 45.- for LiLi Centre members / CHF 55.- for non members – sign up here.
Saturday
On Saturday at the Südpol in Kriens (Arsenalstr. 28, 6010) the 15h RAVE is back! A great event for any fans of electronic club music! The daytime terrace is open from 16.00-22.00 and will feature House, Tech & Minimal. The nighttime club is from 22:00 – 06:00 and DJ's will be playing Minimal, Tech, Melodic & Techno. Headlining in the evening will be ERROR 081, a collective originally from the Lower Engadine, who often organise underground raves in Chur and Zurich. Entrance: CHF 10 (7h, Daytime Terrasse only) | CHF 15 (8h, Nighttime Club only) | CHF 20 (15h, Combi-pass). Find out more here.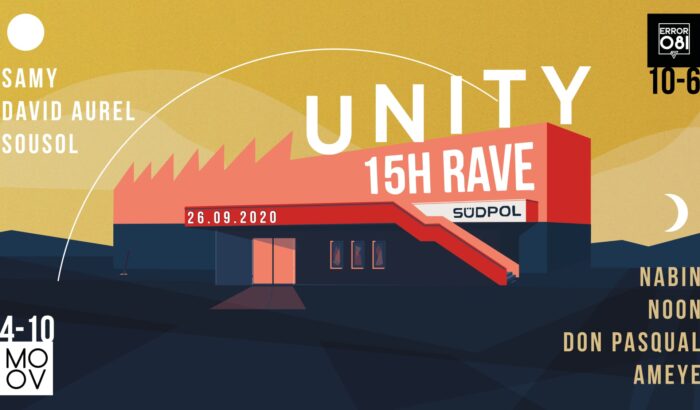 Sunday
On Sunday the Yoga Veda studio in Luzern (Werkhofstrasse 18, 6005) will be hosting a mantra evening with Manish Vyas. Discover the authentic sound and wisdom of the ancient Indian mantras. During the workshop Manish will sing and explain special protection, cleansing, energy awakening, pranayam and shanti (peace) mantras for inner healing and balance. The class will be held in English. Entrance is CHF 62.50. Find out more here.
This page is for information purposes only.