|What's On| Oct 31 – Nov 3
Thursday
Thursday is Halloween and there will be plenty of spooky events taking place across the City including:
Halloween Party at the Historisches Museum
The Historisches Museum will be hosting a Halloween party for kids aged 6 – 12 with horror lurking around every corner! There will be plenty of spooky surprises as well as vampire themed drinks and hot dogs! Entrance is just CHF 5.- per child! Find out more here.
Trunk or Treat
SASL (Swiss American Society Lucerne) will be hosting their annual 'Trunk or Treat' at the Lido in Luzern (Lidostrasse 6A, 6006). Don't forget to wear your best costume as there will be prizes for the best dressed adult, child and car! If the weather is bad the event will take place at the Würzenbach Migros covered car park. Find out more details here.
Dia De Los Muertos
The Crazy Cactus Restaurant & Bar (Baselstrasse 24, 6003) will be celebrating with a Mexican inspired Day of the Dead party. Guests in costume will get a free drink! Find out more here.
Friday
Friday 'Filmbar' at the Musikzentrum Sedel (Sedelhof 2, 6000) starts at 22:00. They will be screening "Weil Du nur einmal lebst – Die Toten Hosen auf Tour". More information on Facebook.
Saturday
On Saturday morning the monthly Handwerksmarkt (craft market) will be open from 8:00 – 16:00 at the Weinmarkt in the Altstadt. With a wide variety of stalls selling artisan products, handmade jewellery, gifts and more it's the perfect place to have a browse! You can find out more here.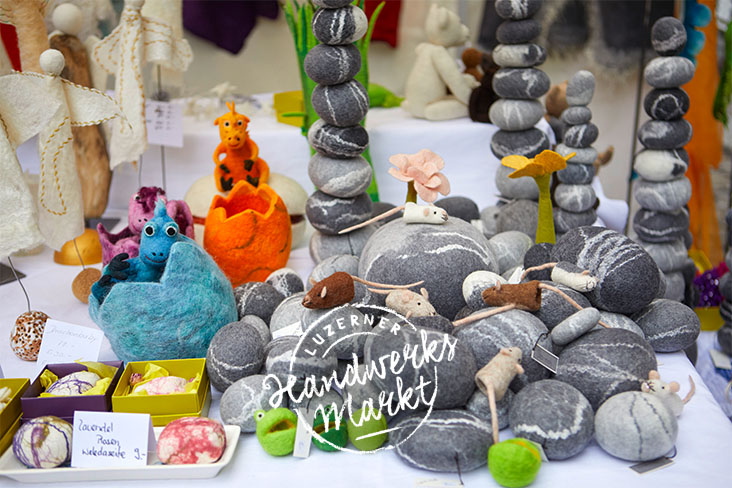 Saturday evening is the Living in Luzern / LiLi Centre fundraising Gala at the Grand Casino in Luzern (Haldenstrasse 6, 6006)! The evening will be begin at 18:00 with an apéritif on the terrace overlooking the lake, followed by a sit down meal. There will be music, dancing and lots of fabulous prizes to be won and all for a good cause! Find out more here.
Sunday
On Sunday evening the Bach Ensemble Luzern will be preforming at the Franziskanerkirche in Luzern. Tickets can be brought on Eventfrog up until 11:00 on the day of the concert.
This page is for information purposes only.